Join us and let's change the story of anxiety
Do you believe that we all have within us the creativity, wisdom and courage to transform our relationship with anxiety? Then we have a membership pin with your name on it!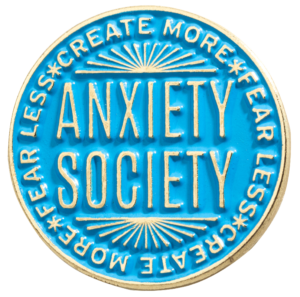 monthly membership
Your ongoing support makes continued support of youth possible! Thank you for joining us in changing the story of anxiety for young people and all of us!
$3 / month: Help support an educator!
$9 / month: Art supply kit for 1 kid!
$16 / month: Art supply kits for 2 kids!
$27 / month: Send a student to a workshop!
MEMBERSHIP BENEFITS:
#1 benefit: More young people on the path to a friendlier, more creative relationship with worry.
#2: Invitations to special events and workshops 
#3: News & stories of the good your support is making possible—plus inspiration for your own creative wellness practice.
#4: Our limited-edition membership pin!
100% of your tax-deductible support goes to our Create More, Fear Less program, benefiting the lives of young people for years to come!
More ways to make a difference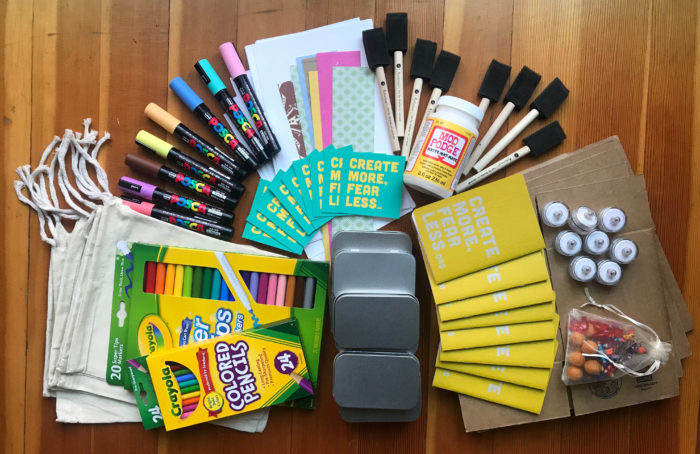 give the kit—share the love!
One very direct and significant way you can support our work is by making a donation of supply kits. We are forever in need of more supplies to keep our workshops going.